My Daughter's First Trip to the Ocean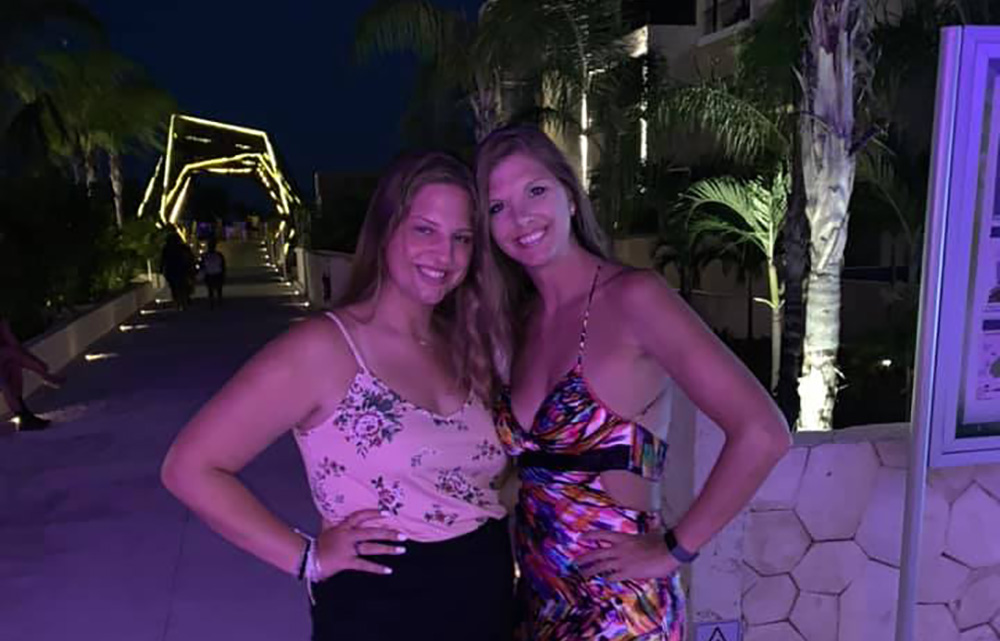 Last month I had the opportunity to take my daughter on her very first vacation to the ocean. She is 17 and still had never seen the ocean, so the trip was long overdue. Plus, making memories is one of the best gifts you can offer.
We stayed a week in Riviera Maya and Cancun, Mexico. The quick 2.5 hour flight from St. Louis was direct to Cancun. You can't beat the convenience. The week was filled with so many adventures!
Our first five days we stayed at Royalton Riviera Cancun in Riviera Maya. Aside from the beautiful resort itself, the staff was incredible and the food was amazing. One of our wow moments was when we were in our swim-out pool and someone came to get a drink order! There wasn't any place in that resort we didn't experience great service. From the lobby to the beach, the service was top-notch.
We spent several afternoons with an intense game of water polo where my daughter and I always dominated! We love to win. 😁
Royalton's beach is awesome. However, the seaweed has been hit-and-miss up and down the coast between Riviera Maya, so we decided to take a day trip to Isla Mujeres. We took the ferry so we could move at our leisure and not be rushed. The look on my daughter's face when she saw the crystal blue water was priceless!
Isla Mujeres is incredible. I suggest renting a cart for the day and roaming about the island to see what it has to offer. The island is only seven miles long! Our first stop was Playa Norte, the most beautiful beach on the island. There are plenty of places to dine and enjoy some drinks.
Next, we did a snorkeling tour off the island to see the underwater art museum – there was also a VW Bug in the ocean! If you have a chance to go see this, I recommend it. I'm glad we took the ferry because it really did let us go about the island on no time restrictions. We spent the entire day there and shopped til we dropped!
The last two nights of our vacation we stayed at the Royalton Suites in the Cancun Hotel Zone. It's a brand new and right next to Le Blanc Resort in the Hotel Zone. The beach and ocean were PERFECT! We spent a lot of time on the beach, as that was what we were there for! This resort is perfect for anyone that wants to stay in the Hotel Zone close to everything. There's even a rooftop bar and pool for 18 and up Diamond Club members.
The trip was truly a success for my daughter and me. We saw so much in the time we were there. Mexico treated us well! We are already talking about our trip next year!
To plan your family trip, contact Destination Travel! I can be reached directly at 217-223-8747 ext 108 or mel@1destinationtravel.com. I've got a ton of ideas on how to make your trip special!