Onward to Scotland: May 2023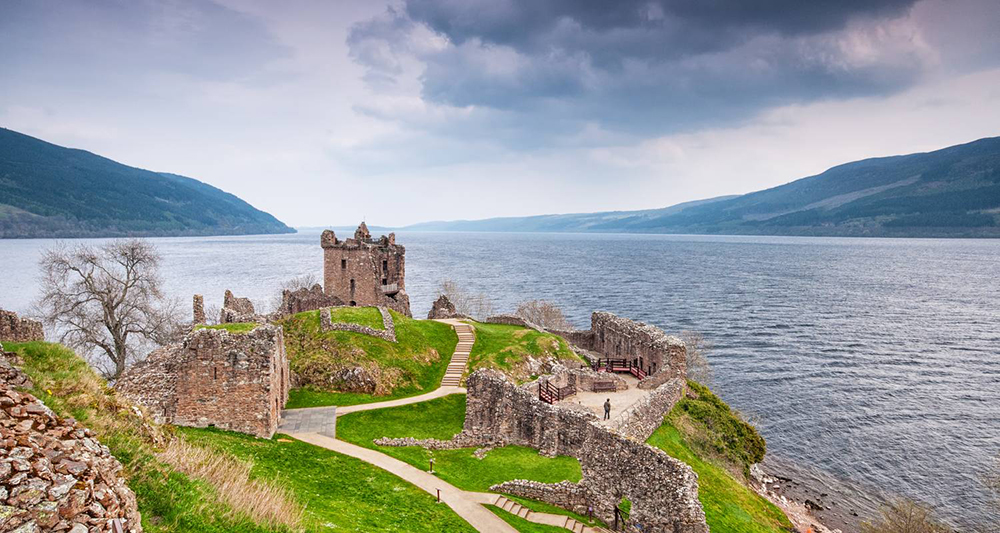 Join Lori & Kassie as they escort 40 on an unforgettable trip to the Scottish Highlands. ✈️
Don't be shy-you're not the only daydreaming traveler with a major crush on Scotland. With its lush rolling hills, dramatic coastlines, tiny villages, and towering fairytale castles, what's not to love?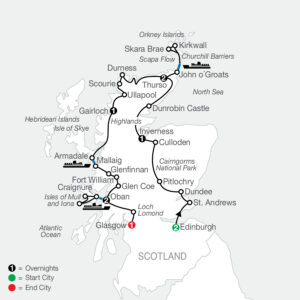 On this Undiscovered Tour of Scotland, you'll feel your heart skip a beat as you journey through the breathtaking Highlands, ferry to its most beautiful islands, and immerse yourself in a world of haunting bagpipes, hallowed battlefields, and hoppy brews- the perfect choice for washing down traditional fish and chips at a Scottish chippy. With visits to the Neolithic village of Skara Brae, the legendary golf town of St. Andrews, and a famous whisky distillery for a tour and a wee dram, this Scotland vacation offers countless opportunities to raise a glass to your many passions. Making a spectacular scenic loop from Edinburgh to Glasgow, this Scottish Highland Fling tour is indeed an affair to remember.
A deposit of $849 per person includes insurance, air deposit, and land deposit.
If you're interested, don't hesitate to contact us — the trip is already 25% booked!
Contact us to learn more our Scotland trip in May 2023!
Scotland Trip Itinerary
May 3-13, 2023
* Included in Price: Round Trip Air from Lambert St Louis Intl, Air Taxes and Fees/Surcharges, Hotel Transfers
* Not Included in Price: Cancellation Waiver and Insurance of $299 per person
* All Rates are Per Person and are subject to change based on air inclusive package from STL