Toddler All-Inclusive Vacations Offer Something for the Whole Family!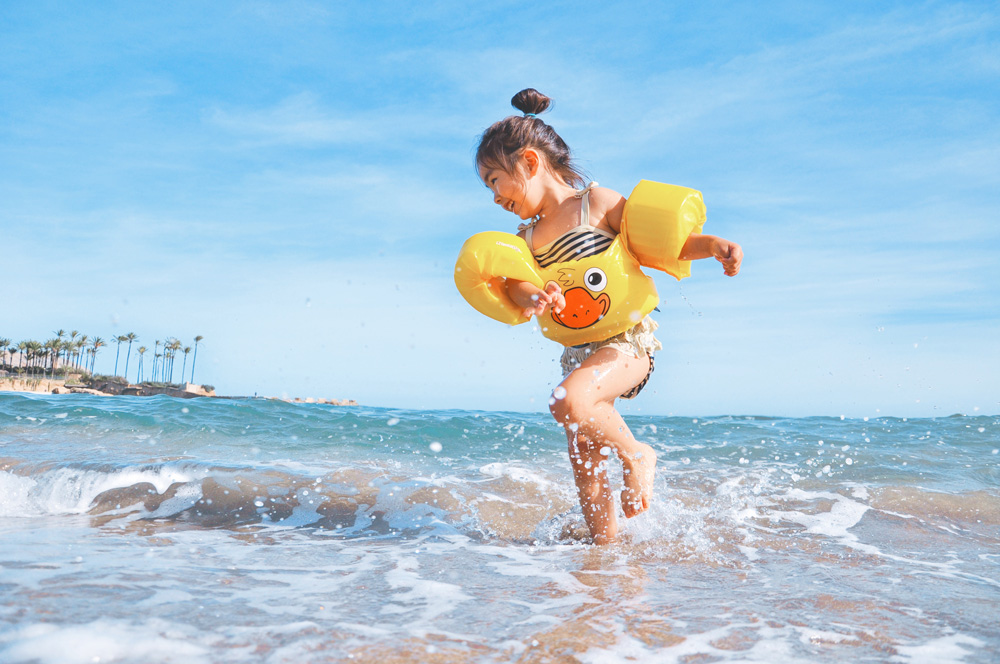 Just imagine taking your family to Mexico and while you and your significant other get a couples massage your little one gets to play with other children in a safe, fun, supervised area. Afterwards, your whole family can gather together again for family time on the beach! It's the best of both worlds – family vacation time and an hour to yourselves to enjoy a relaxing massage. Ahhh… sounds perfect, right?! And that's just one example of what you can experience at a "Toddler All-Inclusive" resort!
A Toddler All-Inclusive is a new trend that makes traveling with little ones to a beach destination easy and safe. The resorts offering this amenity help with entertaining and caring for your little one(s) age five and younger. This allows for both family fun together and time for adults to enjoy some kid-free relaxation without any guilt or worry.
There's no need to pack all the usual kid supplies because these resorts have everything you need already waiting for you! Toddler All-Inclusive resorts offer baby food menus, diaper menus, toddler robes, bottle warmers, changing tables, cribs, babysitting services, toddler clubs for entertaining, and so much more!
Finding the perfect fit for your family won't be hard! A few of our favorite Toddler All-Inclusive resorts are: Azul Beach, Generations, and Dreams resorts. There are four Azul Beach resorts offered throughout Riviera Maya, Playa del Carmen, Negril, and Cancun. Generations is located in Riviera Maya. And Dreams Resorts offer 13 locations in Mexico, Dominican Republic, Costa Rica, and Panama.
Aside from having the comforts of home for your little one(s), these resorts still boast all of the usual all-inclusive amenities you'd expect from a family friendly all-inclusive resort. Think about the many all-you-can-eat buffets, gourmet restaurants, bars, nightly entertainment, 24-hour room service, spas, pools, hot tubs, saunas, etc.!
Reach out to us today at 217.223.8747 or send us message here if you're interested in a destination where the whole family can feel comfortable. There is a perfect spot for everyone, so let us help you find yours!