A Quick and Easy Trip to Jamaica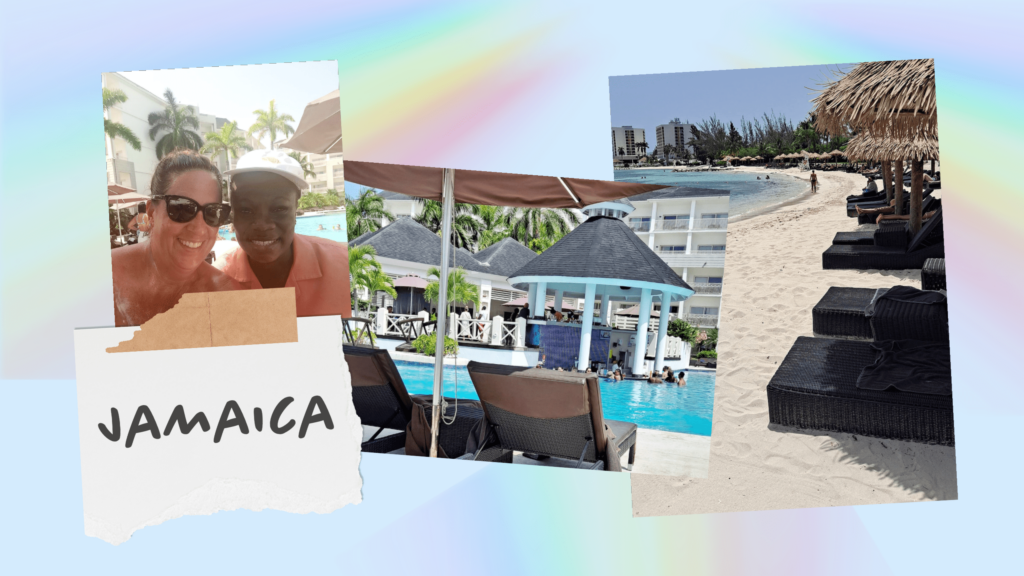 I went to Jamaica the first week in July. I had to take a Covid test to arrive which was super easy at Urgent Care. I took a Covid test to return which the resort set up upon arrival and it was super easy.
I flew down on AA and returned on Southwest. Both airlines were wonderful with following Covid guidelines and kept everything super clean.
Because Covid is still very real in Jamaica we were told to stay at the resort which was fine with me. Excursions are open but please remember that vaccines are slim in the islands so if you are not vaccinated I would not leave the resort.
Jamaica is still recovering from Covid like the rest of the world. Their tourism is REALLY down, some stores are closed permanently and traffic is at a minimum.
The beaches are gorgeous because no one has been on them in a year!
Things are mostly back to normal. Most resorts have a least one or two restaurants closed each night for cleaning and then they switch the next night. Service was great at the beach and pool. Swim up bars are open and entertainment is happening. The breakfast buffet was not a buffet a first day, they were serving us. By day four it was the normal open buffet so they are opening up slowly, but I kind of liked when they served the food better! 😊
No regrets, glad I went and I will go again soon!