Update: Quincy Brides-To-Be Brave Snow to Plan Dream Weddings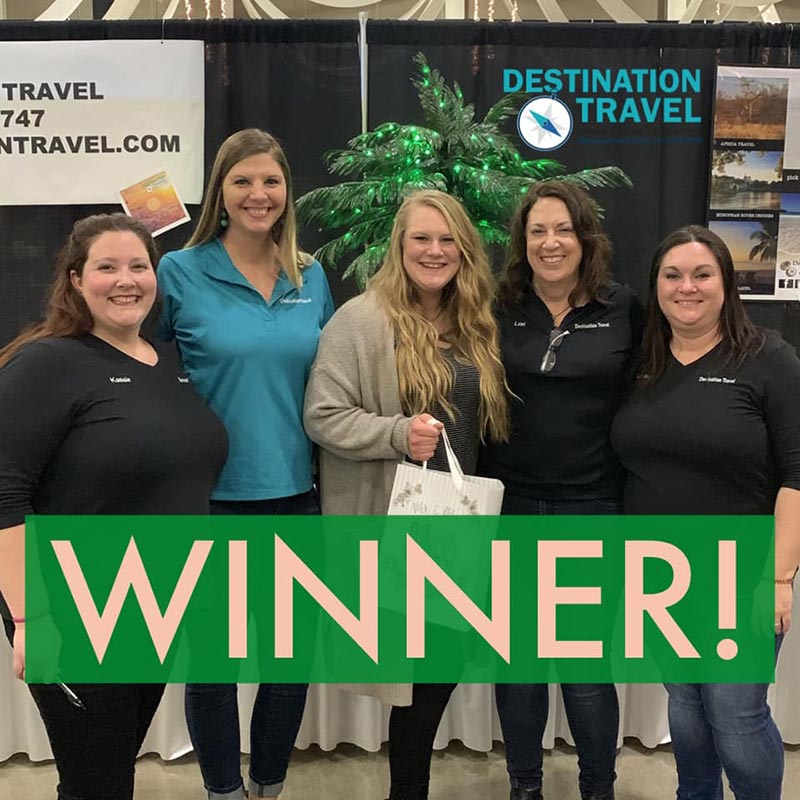 Quincy may have been blanketed in snow, but it was no match for area brides-to-be heading to the Bridal Expo hosted by Quincy Area Bridal Magazine at the Oakley-Lindsay Civic Center. You could find flowers, cakes, photographers, venue ideas, and all the other fun things that brides-to-be get to decide on.  Luckily for us, Destination Travel has one of the most fun parts of their big day…THE WEEK AFTER! The Destination Travel team was excited and ready to help Brides think ahead about their honeymoon or even a destination wedding!
We found that most brides were getting married within the next 12 months and hadn't picked a destination for their honeymoon yet, but they were in luck! We can book flights about 11 months in advance, and planning ahead is usually great on the budget as well.
The Bridal Expo is a free annual event with the option to purchase special V.I.B. (Very Important Bride or Groom) tickets for early entrance, giveaways, and a swag bag. Every V.I.B. member was also given QAB Cash to use at participating vendors, like us at Destination Travel!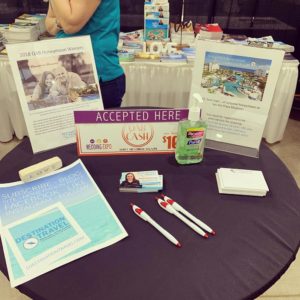 Any bride-to-be that has QAB Cash can use her cash until January 26, 2019 at Destination Travel. If you book a trip $2,500-4,999 you can redeem $200 of our QAB Cash, and if you book a trip $5,000+ you can redeem $300 of your QAB Cash. Don't let this FREE MONEY go to waste! Contact us now by sending us a message or calling 877-275-7799 or 217-223-8747.

We have been a top supporter and vendor of the Bridal Expo for years and this year was no exception!  One bride-to-be won our giveaway of a FREE honeymoon of a four night stay at Secrets Playa Mujeres. This all-inclusive, adults-only resort boasts pools, spas, golfing, and luxurious beaches. Audrey Holtschlag was the lucky bride-to-be winner of our FREE honeymoon!  Her and her fiancé, Blake Barry, are very excited to go on this tropical, romantic honeymoon in 2019.
We weren't surprised to find that people think beach when they think of their honeymoon, but we also had people asking about Europe, Australia, Iceland, domestic trips, Disney, and cruises!  Every family is unique and, therefore, every honeymoon is unique. Whether you're planning on taking kids with you, cruising the Caribbean, or just laying on the beach getting unlimited daiquiris for a week is up to you!
Get in touch today to reserve your honeymoon and take advantage of your FREE MONEY or to take advantage of the weekly deals we have going for honeymoon! You can reach us by sending us a message here or calling 877-275-7799 or 217-223-8747.